Welcome Aboard!
Welcome to Suikoden Wikia, the encyclopedia about Suikoden that anyone can edit. Suikoden Wikia was created on December 5, 2005, we currently have 121,710 edits to 5,610 articles and 8,061 files on this wiki.
---This wiki contains SPOILERS. Read with caution!---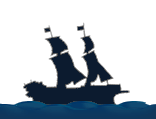 Leader Board
Content
Tips
Help out on Suikoden Wikia!
Creating an Article
You can add an article about everything and anything related to the Suikoden universe! Just remember to check if that page already exist.

Don't forget to add the appropriate infoboxes and make sure you categorize them!
To write a new article, just enter the title in the box below and hit create.
Not sure in creating an article?
Don't worry, you could help just by editing articles even just correcting typos and grammar errors would do!
There are two list of article on the wiki that need love called Stub and Wanted Pages. Come on, don't be shy and hit the edit button on any of our articles.
Uploading and adding photos on an article is really a good start.
You can also check the What To Do page to see what the community is working on the wiki.
Fun Board
  Quote

"To lead, you must first die in your mind. Let go of life, and embrace it!!!"

  This Month's Event

On August 19, 2004, Suikoden IV was released in Japan for Sony PlayStation 2.

  Best Hero

Heroes in the Suikoden series, were once average citizens of their villages. They are sprung into world changing events, with life or death situations. Fortunately, with prior fighting experience, they thrust into a cruel, and ever changing world. This is the story of these brave heroes who not only saved the world, and their nations, they saved countless lives, whether from a village burning down, to evil fiends. These heroes are brave, selfless, and caring individuals who always put others before them.

Vote for who you think is the greatest of all!




  Quiz




  Facts

The first and only female Tenkai Star in the series is Marica?.
The Ceras Lake Castle is the only player headquarters to fall, even for a short while, under enemy control in the entire series.
Noah is the first Chiku Star not to be playable, that is until her return in Suikoden Tactics as a playable support character. The second Chiku Star not to be playable is Chamjin.
Aside from Sindar ruins, there has not been a single snowy region in the main stream Suikoden games. Only the spin off games, which take place in another world. Teirkreis & Tsumugareshi, have a winter Tundra.
The Dragon Rune is the only True Rune not to have a known child rune.
In Suikoden I, if any consumable items (like Medicine) are in Rock's vault, taking them out will completely refill them.
Out of the 27 True Runes, 18 have been reported in the series, 15 have been seen, and 8 are player controlled.
The Soul Eater makes the most appearances of any True Rune in the series, appearing in three different entries. In all of them, it is player controlled.
All of the Chizoku Stars are either thieves, hero impersonators, and or have a potch/treasure hunt ability. Being known as the Thieving Star, the characters under this star are very fitting.
Interact with Everyone
Notice
Every data,images and videos on this wiki is most likely owned by either the publisher of the game/manga or writer(s) or artist(s) and/or contributor(s). It will be used in a way that qualifies as fair use under US copyright law.
News and Announcement
All the Photos and Videos that is not in used will be deleted, except for the photo's that is on the Suikoden Wiki, Badges and Rating Images category.
Official Websites:
Survey Poll
Do you view Suikoden Wikia on PC or Mobile??
---
Which continent are you from?
Reminders
Quiz

Welcoming User:

Update the following list below if no Updater Admins Available
Affiliates
Best Viewed With:
JRPG Games
Go to these sites for info or for help with your own wiki!
Aselia • Atelier • Battle Chasers: Nightwar • Blade and Soul • Breath of Fire • Chrono • Devilian • Disgaea • Dragon Quest • EarthBound • Etrian Odyssey • Final Fantasy • Golden Sun • Hyperdimension Neptunia • Kingdom Hearts • Mana / Seiken Densetsu • Megami Tensei • Parasite Eve • Phantasy Star • Pokémon • Riders of Icarus • Star Ocean • Suikoden • Valkyria Chronicles • The World Ends With You • Xenoblade • Xenosaga • Yo-Kai Watch • Ys
Want your community included? See how!

Ad blocker interference detected!
Wikia is a free-to-use site that makes money from advertising. We have a modified experience for viewers using ad blockers

Wikia is not accessible if you've made further modifications. Remove the custom ad blocker rule(s) and the page will load as expected.