Suikoden V is a role-playing game which was released by Konami for the Playstation 2 console.
Suikoden V was directed by Takahiro Sakiyama and written by Kazuyoshi Tsugawa. It centers around the political struggles of the Queendom of Falena, and takes place 6 in-universe years before the events of the first Suikoden. The player controls the Prince of Falena and travels the world, acquiring allies and dealing with the problems of the nation. The game features a vast array of characters, with over sixty characters usable in combat and many more able to help or hinder the Prince in a variety of ways.
Suikoden V is a console role-playing game and thus shares many traits with them. A new feature involves a party member specifically following Freyjadour onscreen, who can be spoken to in order to remind the player what the party's current ask is should he or she forget; the majority of the time this character is Lyon, the Prince's bodyguard, but task-specific or story-specific characters occupy the role from time to time.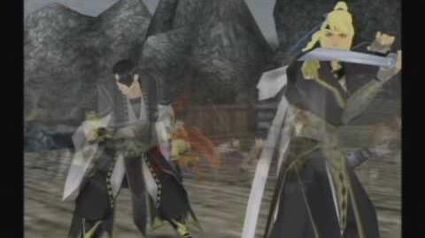 This is the only Suikoden game not to mention the name Schtolteheim Reinbach III.
This Suikoden game has a peculiar feature that if a Star of Destiny die in combat, there is a high chance to other Stars of Destiny related to that character leave your army. For example, if Belcoot dies in combat, Marina and Hazuki will leave your army.
Suikoden V is the only numbered entry in the series to lack any Old Save Bonus feature. You don't get anything for having old Suikoden saves nor does this save confer any benefits for other entries.
Suikoden V allegedly began as a Suikoden Gaiden game unrelated to the early entries but was changed in mid-development to be the fifth and final installment of the True Rune Series.
External links
Edit
Ad blocker interference detected!
Wikia is a free-to-use site that makes money from advertising. We have a modified experience for viewers using ad blockers

Wikia is not accessible if you've made further modifications. Remove the custom ad blocker rule(s) and the page will load as expected.