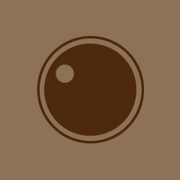 Rune Shop appears in
Suikoden
,
Suikoden II
,
Suikoden III
,
Suikoden IV
,
Suikoden Tactics
,
Suikoden V
.
Rune Shops refer to the building where runes can be bought and attached by Rune Masters. Rune shops can also have someone inside who is skilled in creating Rune Scrolls or assembling a broken rune. They are less common than Inns, but just the same are fairly common. As with inns various shops charge various prices for runes. Also Jeane is always going to be your rune shop owner once you've recruited her.
Locations
Edit
Suikoden II
Edit
Suikoden III
Edit
Suikoden IV
Edit
Suikoden Tactics
Edit
Suikoden V
Edit
Please help us improve Suikoden Wikia by creating or editing any of our articles.
Ad blocker interference detected!
Wikia is a free-to-use site that makes money from advertising. We have a modified experience for viewers using ad blockers

Wikia is not accessible if you've made further modifications. Remove the custom ad blocker rule(s) and the page will load as expected.