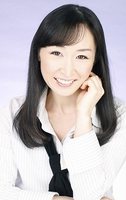 Sayaka Ohara (大原 さやか, Ōhara Sayaka?) is a Japanese voice actress who is well-known for her roles in varying anime and videogames. She voices Leknaat from Suikoden IV, Arshtat Falenas, Hazuki, Leknaat and Sharmista in Suikoden V and Irene in Genso Suikoden: The Woven Web of a Century.
Roles in Suikoden
Edit
Notable Roles outside of SuikodenEdit
Video GamesEdit
| Title | Role |
| --- | --- |
| Fairy Tail | Erza Scarlet |
| Fate/Zero | Irisviel von Einzbern |
| Kaleido Star | Layla Hamilton |
| Shakugan no Shana | Bel Peol |
| xxxHolic | Yūko Ichihara |
External Links
Edit
Ad blocker interference detected!
Wikia is a free-to-use site that makes money from advertising. We have a modified experience for viewers using ad blockers

Wikia is not accessible if you've made further modifications. Remove the custom ad blocker rule(s) and the page will load as expected.