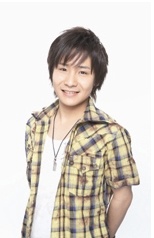 Oda Hisafumi (小田 久史, born March 2, 1981) is a Japanese voice actor. He is the voice of Hero (Suikoden II) on the Genso Suikoden II Drama CD but is most known for his work on My-HiME and Gundam Seed Destiny.
Selected Works
Edit
Bleach (Menis)
Mobile Suit Gundam Seed Destiny (Gou, Vino Dupre)
My-HiME (Tatsuhiko Zaizen)
Drama CDs
Edit
Assemble Genso Suikoden Radio! 108 Stars! (Zombie, Soldier A)
Genso Suikoden II Drama CD (Riou)
External Links
Edit
Ad blocker interference detected!
Wikia is a free-to-use site that makes money from advertising. We have a modified experience for viewers using ad blockers

Wikia is not accessible if you've made further modifications. Remove the custom ad blocker rule(s) and the page will load as expected.