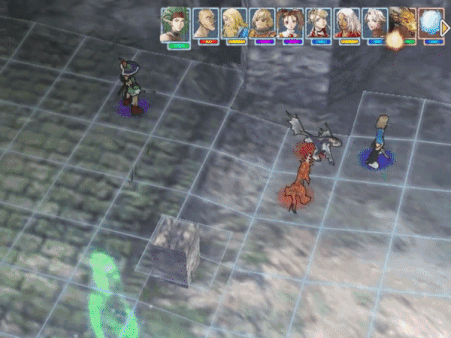 The Love Love Attack is a unite attack in the Suikoden Suikoden Tactics. It involves a duo of
Narcissists
from the 108 Stars of Destiny coming together to causing significant damage to the enemy.
Suikoden IV
Edit
The Love Love Attack deals 0.4x total damage(lv.1) to all enemies. In it Reinbach III and Charlemagne spin around with rose petals flying everywhere. At the end a twirling wave of energy strikes all the opponents.
Required MembersEdit
Suikoden Tactics
Edit
Required MembersEdit
The Love Love Attack is similar to the unite attack with Lazlo and Kika, called Double Sword Attack. Both attacks involve the characters creating a cyclone that attacks all enemies.
The Narcissus Attack in Suikoden II also has narcissist characters, Simone and Vincent, mimicking the unite attack the hero Riou has with his friend Jowy.