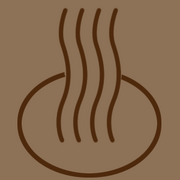 Bathhouse is the place where people can take a nice and toasty bath. It is usually run by a bath keeper. Bathhouse or hot spring is very rare to see in the series. It is usually found in the headquarter.
Locations
Edit
Suikoden II
Edit
Suikoden III
Edit
Suikoden IV
Edit
Suikoden V
Edit
Please help us improve Suikoden Wikia by creating or editing any of our articles.
Ad blocker interference detected!
Wikia is a free-to-use site that makes money from advertising. We have a modified experience for viewers using ad blockers

Wikia is not accessible if you've made further modifications. Remove the custom ad blocker rule(s) and the page will load as expected.